| [TC Activity] MOU signing ceremony and Secretary-General Lee delivered special lecture at Jilin University - Mar 12, 2019 | 2019-03-12 |
| --- | --- |
Content
​
On March 12, 2019, the TCS delegation headed by Secretary-General Lee Jong-heon and Deputy Secretary-General Han Mei visited Jilin University in Changchun, China to attend the Memorandum of Understanding (MOU) signing ceremony. Mr. Zhang Xi, President of Jilin University, warmly received the TCS delegation. During this occasion, Secretary-General Lee also delivered a special lecture at the University.
President Zhang Xi expressed his appreciation of TCS's work and support provided to the University, as well as his future expectations of the two sides' deepened cooperation and understandings of each other under the MOU. He also reaffirmed the University's willingness to play the role as think tank to support the TCS and the work of facilitating trilateral cooperation among the three countries.
Secretary-General Lee highlighted the University's extraordinary research capacity and abundant human resources as a first-tier university not only in China, but also in the Northeast Asia region. He also highlighted that 2019 marks the 20thanniversary of trilateral cooperation, which is a great occasion to review and upgrade the efforts. Under the MOU, the TCS looks forward to Jilin University's support to strengthen TCS capacity and the TCS would also share accumulated knowledge with the University.
After months of preparation and consultation, the two partners have come to the stage to institutionalize the two sides' long-existing cooperation in various areas. Under the MOU, the TCS and Jilin University will establish regular communication, participate and support each side's activities including research project, people-to-people exchange, talent development, academic seminar and symposium, as well as information and knowledge exchange. The TCS and Jilin University both recognize the MOU as a good starting point for more future cooperation.
In the afternoon, Secretary-General Lee delivered a special lecture themed under "Trilateral Cooperation: Past, present and future" for university students. He introduced the history of the establishment and development of trilateral cooperation, shared his insights on the current cooperative mechanisms and atmosphere, and emphasized the importance of relative perceptions for advancing the cooperation. During the interactive session, SG Lee responded to students' many questions on trilateral cooperation and pointed out their critical role in the future-oriented trilateral cooperation, as well as encouraged students to devote to the peace and common prosperity of the Northeast Asia region with their innovative spirit and creativity.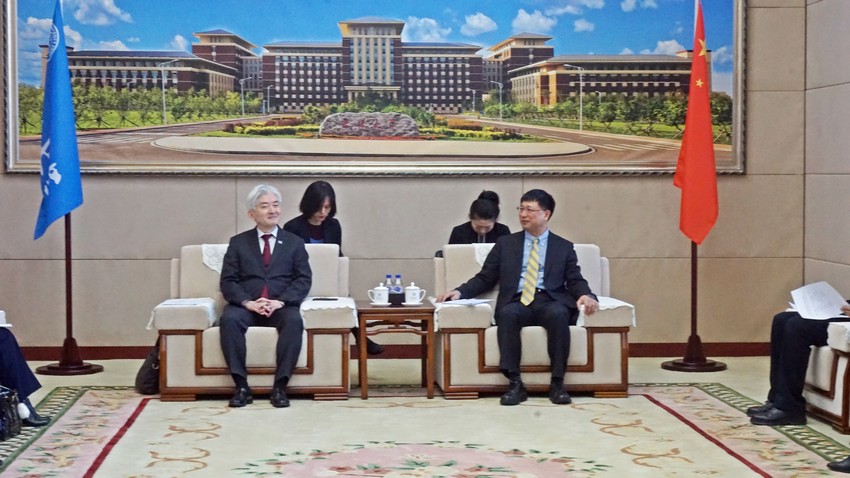 ▲SG meeting with President Zhang Xi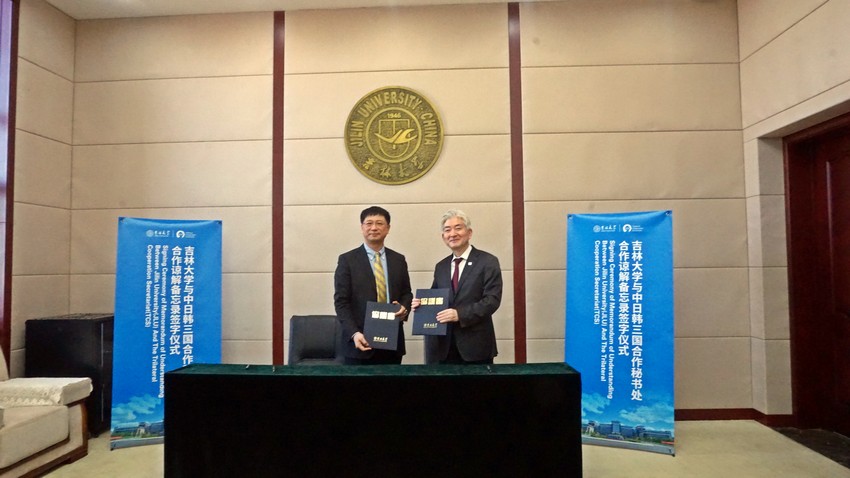 ▲MOU signing ceremony between the TCS and Jilin University